Our Accommodation: Burg's View Boutique Hotel
Burg's View Boutique Hotel is a luxury boutique hotel situated in Windhoek, the capital of Namibia, which lies in the southwestern part of Africa.
Accommodation options include Premium rooms, as well as Standard rooms, and Standard Rooms with self-catering facilities.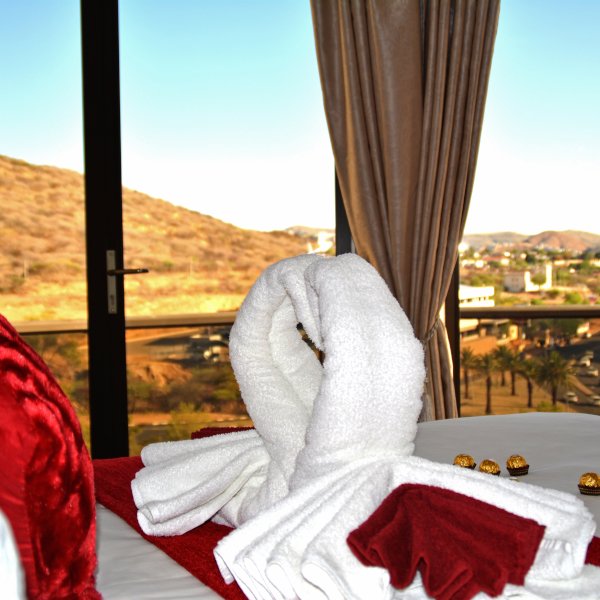 The high altitude of the Hotel brings spectacular views over Windhoek city, whether it's from the rooms, the dining area, or the sundowner deck. Guests can relax and experience a true African sunset… with a preferred drink of their choice.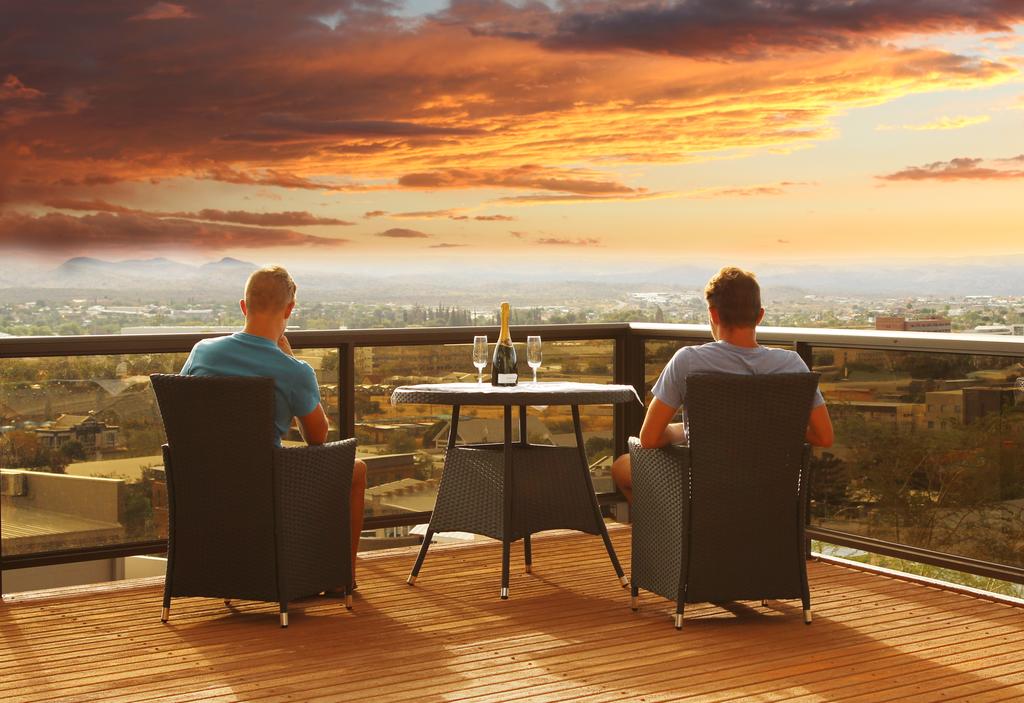 Burg's View Boutique Hotel is ideally situated being only a 5-minute drive from Windhoek's CBD which is perfect for business travelers as well as regular travelers that want to explore the heart of Namibia's capital, Windhoek.
The popular shopping centre Maerua Mall is right across Burg's View which features a big variety of retail shops, restaurants, banks and more as well as the popular fitness studio franchise Virgin Active. The biggest Mall in Namibia, the Grove Mall is only 10 minutes away.
Only a 5-minute drive away is one of the most popular tourist attractions in Windhoek, the Lutheran Christ Church ( Kristuskirche ) originally known as the Church of Peace. The church was built back in October 1910 and is opposite Namibia's Independence Memorial Museum, a 40-meter tall building which was inaugurated in March 2014.
Other popular tourist attractions in the area surrounding Burg's View Boutique Hotel include the National Botanic Garden, the Parliament Gardens, Zoo Park, Wernhill Shopping center, Carl List Mall as well as a big variety of restaurants.
Learn More About Burg's View Boutique Hotel