Angola Adventure Sight-Seeing
Type Of Tour
---
4×4 Tour, Fishing Trip
Angola, referred to as 'the last true wilderness', with many challenges in store for the 4×4 enthusiast.
The climate, south and west of Lubango, along to the Namibian border is favourable and will provide a magnificent trip for any 4×4 adventurer. With diversities of a hot desert to a misty mountain forest, needless to say, you can imagine the view.
Any photographer's dream!
Overpopulation occur in the areas where weather conditions are more favourable, the not so dry areas.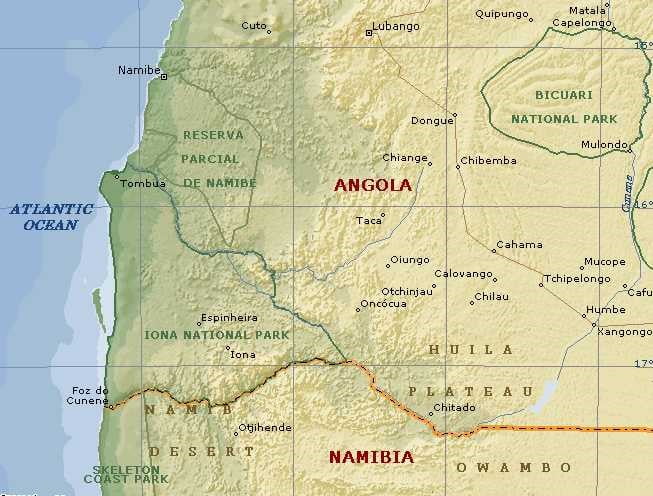 The Cunene River forms the border between south-western Angola and Namibia. It is bordered by lush vegetation, which forms striking contrasts with the surrounding desert. 'Foz do Cunene' is situated on the banks of the river.
An exciting overland route to 'Foz do Cunene', is from the south (Ruacana) via Oncocua and Iona. This route is only negotiable by a 4×4 vehicle and takes two days of driving over rugged terrain.
Angola Adventure Safaris, your host in Angola, commenced operations in the mid 80's, with the establishment of a tented camp, catering primarily for fishermen. Ever since, they greatly increased their range of activities and currently offer comfortable accommodation at their Flamingo Lodge situated on the beach, 40km from a town, called Namibe.
Your guides will meet you in Ruacana at 17h00 and departure to the border will follow the next morning 07h30, where you will be assisted through the border formalities, such as passport control and vehicle / engine inspection. This procedure might take up approximately 2-4 hours of our time dept.on size of group
Once through the border, we leave for Chitado, we will overnight at a bush camp close to Gahama. The route from Chitado to Lubango via GAHAMA , might be rugged, so prepare yourself for adventurous 4×4 driving. The next day you will be taken on a guided city tour, with scenery of the 'Jesus Monument' (only 3 in the world) and 'Tundavalla Cliff'. A mouth watering lunch will be prepared at the 'Leba Pass', with its unique hairpin bends, whereafter we will leave for Baja dos pipas ,Camping 2-3 day,then, Flamingo where we wil camp after a visit to Namib..In namibe we refuel for the last time…..
Embrace yourself with 3 days of fishing, or just relaxing on the beach, enjoying the open space and clear blue skies.
Our next destination will be 'The Arco', a natural desert lake, where magnificent rock formations, birdlife and beautiful water lilies occur, whereafter we will leave for 'Baia dos Tigres', via the huge sand dunes and the beach or only beach if clients prefer…
'Foz do Cunene', where you will be able to test your driving skills, as we are going to blow your minds with some adventurous dune driving. This is also good fishing terrain. Enjoy the contrasts of sand dunes, rocky plains, thick riverine vegetation and the sea.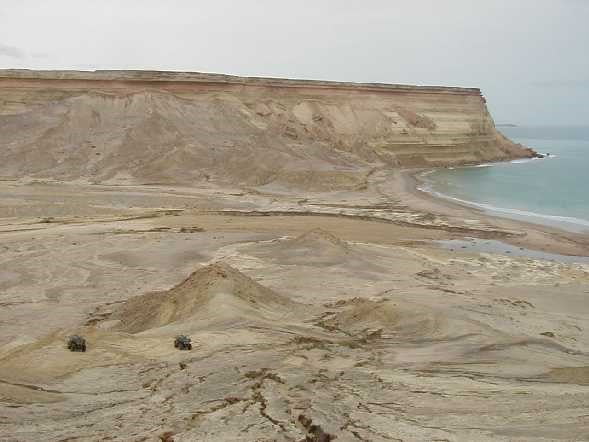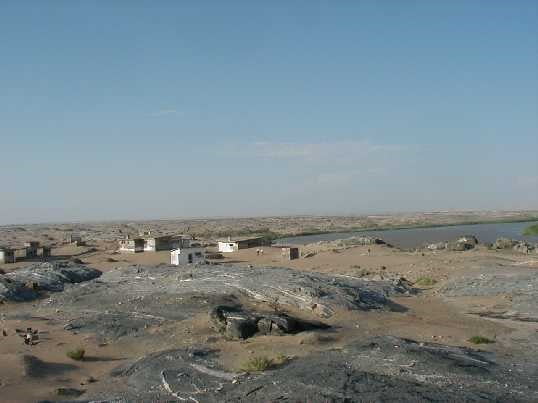 ESSENTIALS
The following items is mandatory for all the participating vehicles (Please check carefully):
• Vehicle must have 4×4 capabilities and a good ground clearance.
• Sufficient fuel to cover the distance (see distances table above).
Heavy sand driving conditions (± 3km/liter and ± 4.5km/liter consumption for larger petrol and diesel engines respectively) will be experienced.
• Vehicle to be fitted with strong recovery points to attach tow ropes in the front and at the rear. NB!!

• Spares such as engine-, gearbox-, transfer case oil, brake fluid, v-belts, fuses, water pipes etc.
• The trail passes through heavy dune area, which requires high flotation tyres ("fat takkies").
• Vehicle must be loaded in such a way to ensure that it is not "top heavy" – e.g. only light items like clothes, etc on roof carriers
(No rooftop tents, water or fuel).
• All equipment and luggage must be securely strapped and fastened.
• Empty/available lighter plug socket for a communication radio.
• Space for one Ammo box with food for the kitchen which you will receive the day of departure.
• 20 liter of water for the kitchen and 20-30 liter of water per person for showering and washing (Minimum of 60 liter total).
• Two large bags (20kg+) of firewood and one bag of charcoal for the kitchen.
• Shovel.
• Tyre pressure gauge and an electrical pump for the tyres.
• Toilet paper & matches.
• Plastic bags to carry your own waste (e.g. empty cool drink tins, etc).
• Torch with extra batteries.
YOU WOULD NEED
• Tent, folding chair, sleeping bag/bed roll and pillow.
• Eating utensils (cutlery, plate, bowl, glass & mug).
• Own snacks & refreshments
(alcoholic beverages, cool drinks, in-betweens, etc.).
• Hat, sunglasses & sun tan lotion.
• Clothing for very hot and very cold times, toiletries & towels.
• Prescribed medicine – NB!!!!

• Small bowl or collapsible wash basin.
• Camera and/or video camera with extra films & batteries – synchronize with GPS time!!!!!!
• Extra spare wheel (no 6).
WE SUPPLY
• Tour guides and assistants.
• Recovery gear and onsite recovery only.
• Communication radios for all participating vehicles.
• All three meals (Only tea/coffee will be supplied with meals).
• "Communal" camping equipment
(e.g. braai grid, cooking facilities & equipment, tables, wash-up facilities, showers, toilets etc.)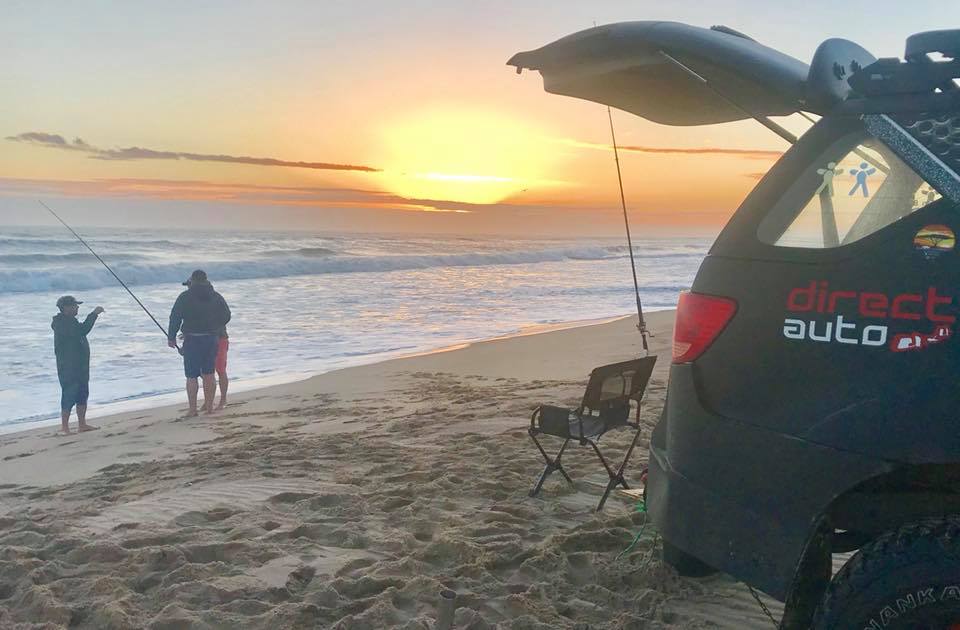 Itinerary: Angola Sight-Seeing Trip
Day 1

---
Depart from Ruacana at 07h30 to border.
Passport control, vehicle and engine inspection will follow. (approx 3-4 hrs). Leave for Chitado-
Overnight, bushcamp close to cahama
Day 2

---
Leave for Lubango via Cahama – overnight, outside lubango, TUNDAVALLE
Day 3

---
Lubango city tour, visit the Jesus Monument & Tundavalla Cliff.   Leba Pass.  Travel on a tar road TO NAMIBE Camp at Bai dos pipas.
2-3 nights
Day 4

---
Fishing – Day at leisure at the beach
Day 5

---
Fishing – Day at leisure at the beach
Day 6

---
Fishing – go to Flamingo camp Day at leisure at the beach
Day 7

---
Depart early morning for Arco, a natural desert lake.
Leave for Tombua to re-fuel.
Leave for Baja dos Tigres via the dunes and beach – overnight, Baja dos Tigres Campsite
Day 8

---
Fishing and an exciting dune adventure at Foz Do Cunene, overnight
– Foz Do Cunene Campsite
Day 9

---
Foz Do Cunene –
Fishing, Site Seeing and interesting historical information to be provided by guide, overnight @ Foz Do Cunene Campsite
Day 10

---
Leave for Ruacana via Espinheira a 12h00 after lunch overnight – bushcamp
+- 10 to 25 km from Espinheira dry riverbed
Day 11

---
Leave for border, overnight – Camp close to Chitado
Day 12

---
13H00 Border – Passport control – End of Tour
Total Duration Of Tour

---
12 Days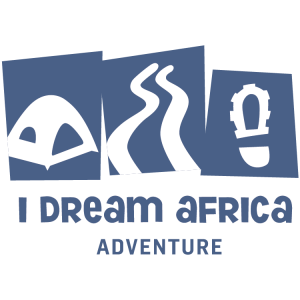 A 50% deposit will be charged upon booking confirmation.
The balance is to be paid in full, one month prior to departure date.
Any cancellations within one month prior to departure, is non-refundable.
If cancelled with a valid reason, credit can be used for any future tour.
Banking Details
Acc Name | iDream Africa Adventure Tours
Bank Name | First National Bank
Branch Name | Maerua Mall
Branch Code | 282273
Acc Number | 62155293386
Address details needed when applying for VISA: ask Armand for help
Angolan Adventure Safaris LDA
Rua Capitao da Rosa N 23
Bairro da Torre do Tombo
Tel: 244 – 64-50006
Contact: Mr Rico Sacco
Keep Up With Us On Facebook!
Or we won't help you if you get stuck in the dunes! 😉